Welcome!
Thank you for stopping by at our Residence Novak Bohinj – RNB – site. The residence is built in one of the most beautiful parts of Slovenia, in the very heart of Triglav National Park. It is a new building, built in 2018, only a 5-minute walk from Lake Bohinj and is overlooking the highest mountain in
Slovenia, Triglav. Find your accommodation by choosing one of the 3 modern apartments at our Residence.
Surrounding us are the Julian Alps and fresh air, clean water and our oasis of modern design amidst the natural Slovenian treasure. Discover the Slovenian jewel by hiking through the mountain trails, cycling, paragliding, swimming, skiing and more. Get to know beautiful Slovenia, Gorenjska region and Lake Bohinj where unspoiled nature, peace, and fresh air are waiting for you.
Choose your place under the Alps in one of our modern apartments. RNB offers you 3 brand new, fully equipped apartments with terraces, private parking, wifi, bicycle/ski storage, bed linen, towels and more.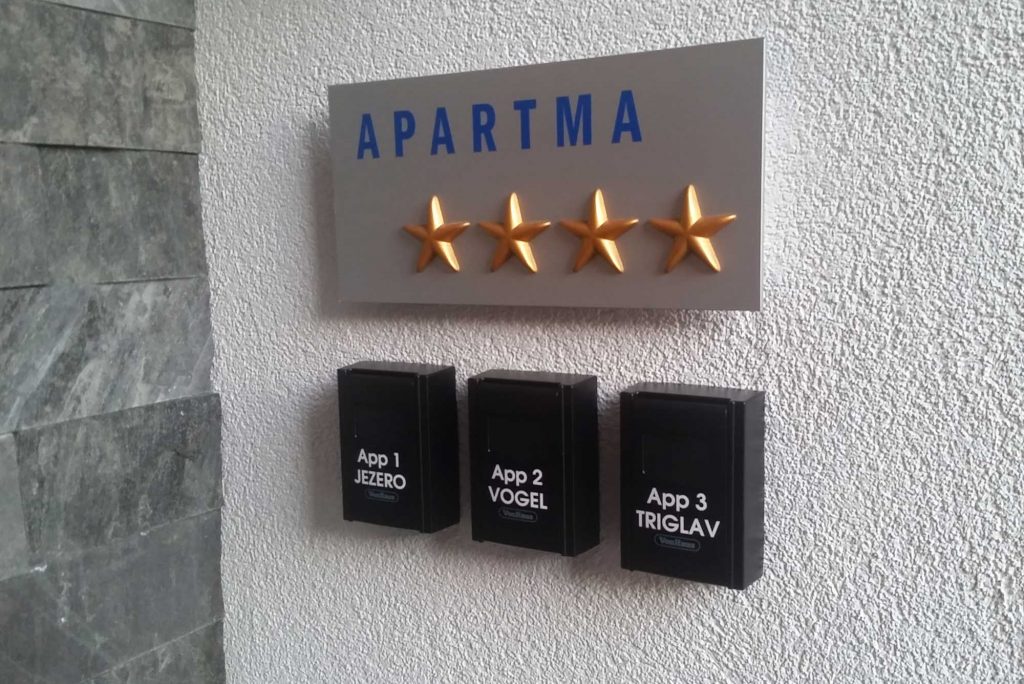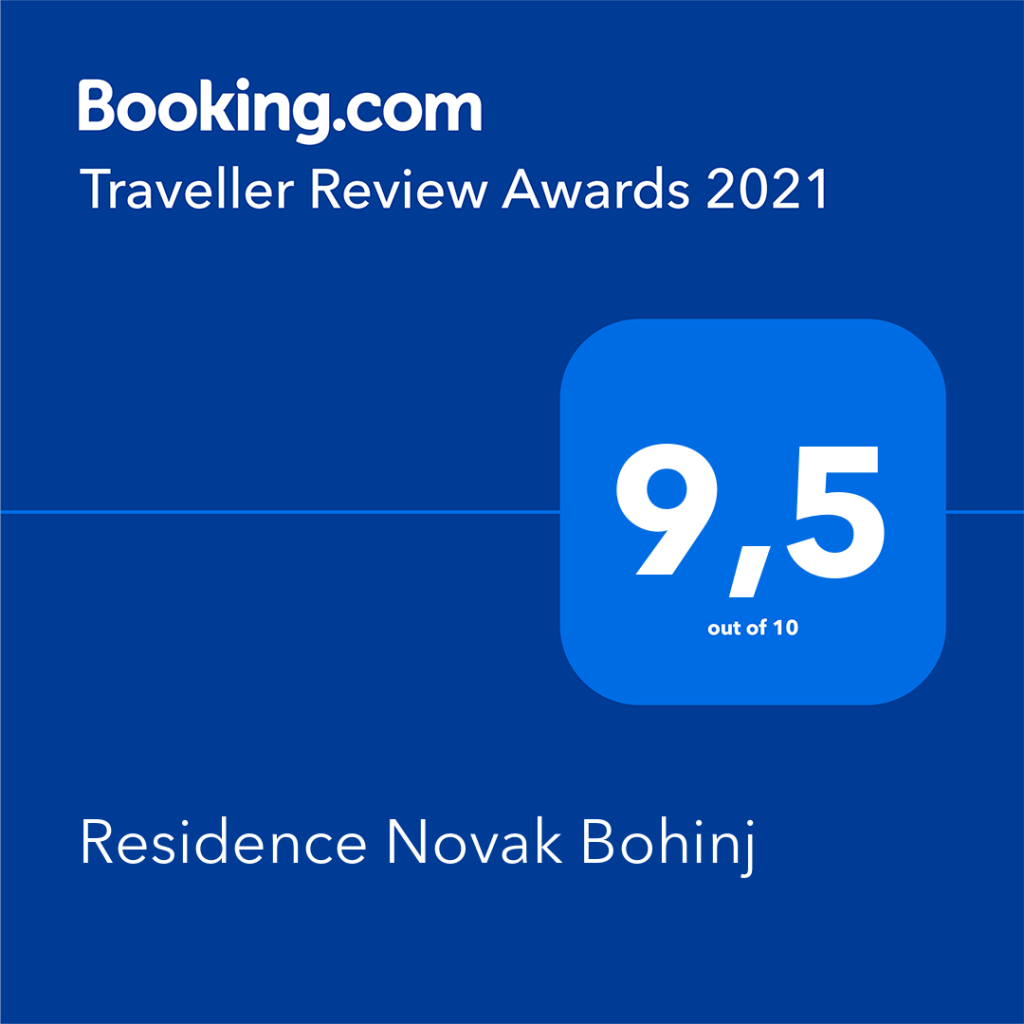 When arriving in RNB you do not have to wait in line. As soon as you arrive, we will wait for you and offer you a cup of tea or coffee, a glass of wine or a delicious homemade juice. We want you to feel at home.
Take a look at our gallery, prices, and availability, and book your unique holiday now in the very heart of Triglav National Park. If you have any questions please contact us:
E: info@residence-bohinj.com
T: 00386 303 91 133 or 00386 318 45 342
House rules, general terms and conditions, and other legal information can be found here.
WHERE ARE WE LOCATED
Stara Fužina 61 C
4265 Bohinj, Slovenija